Description
Compatible with all smartphones, The SnapGrip Creator Kit combines a Mobile Battery Grip, a Tripod and a Snap-on Light into one comprehensive set.
Shoot Anytime - Shoot Anywhere - Snap. Grip. Shoot. Always prepared to shoot. No more awkward hand positions. Grip to shoot with comfort.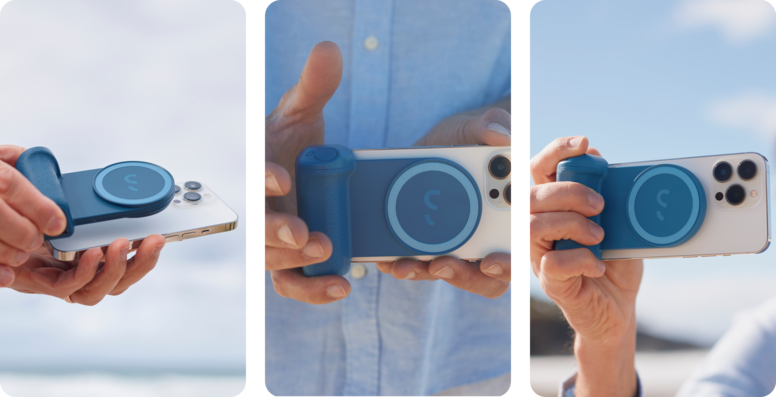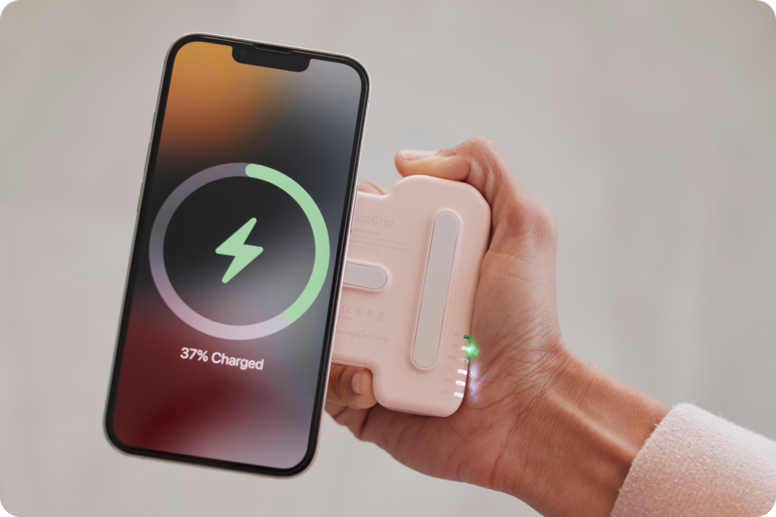 Double Your Shooting Time
Charge in action!
Prolong your photoshooting sessions
180° Rotatable
Portrait: Creator's choice. Suitable for reels & Tiktok.
Landscape: Photographer's choice. Shoot & capture the bigger picture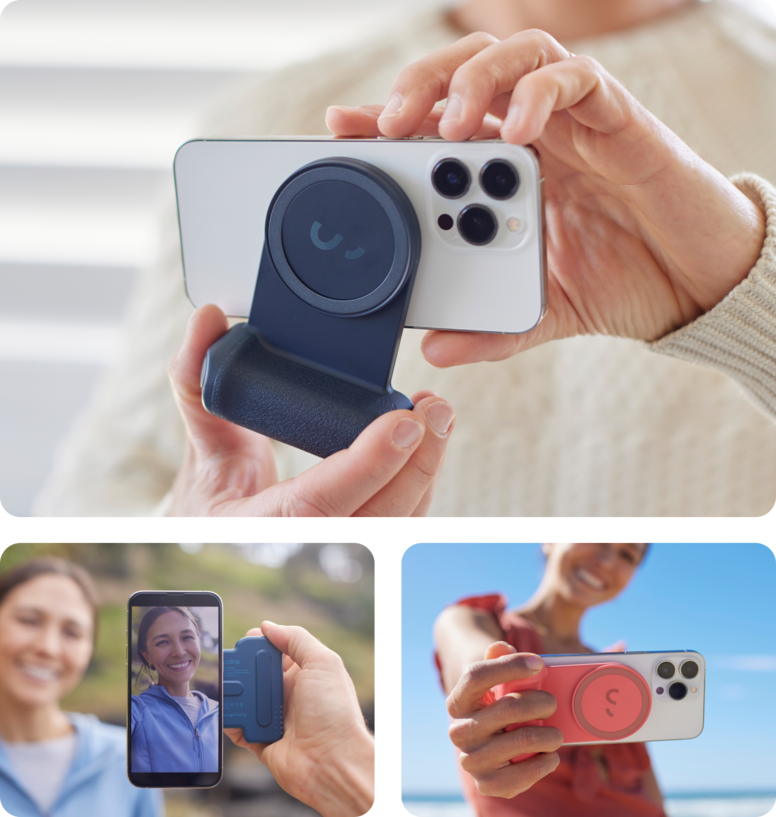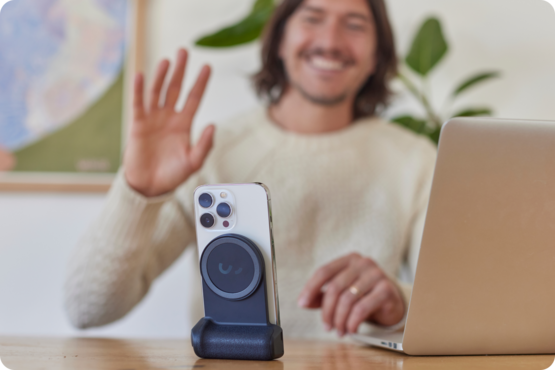 Angled perfectly to rest on any flat surface.
Watch tutorials or make video calls with no interruptions.

Magnetic Tripod & Handle Mount
Tilt down: Feature activities on the tabletop!
Tilt up: Heroize your subject with a low angle shot.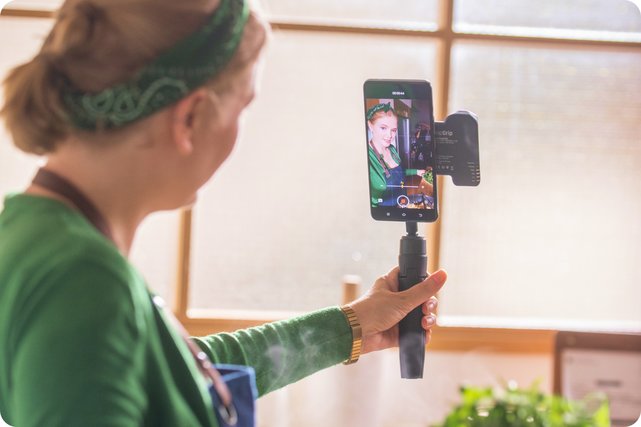 Switch From Motion
to Tabletop
Swap shooting modes with a quick-switch between selfie-stick & tripod.
Mount on All Tripods
with a SNAP
Any tripod can come with a magnetic mount with the 1/4" Screw Mount from the SnapPod.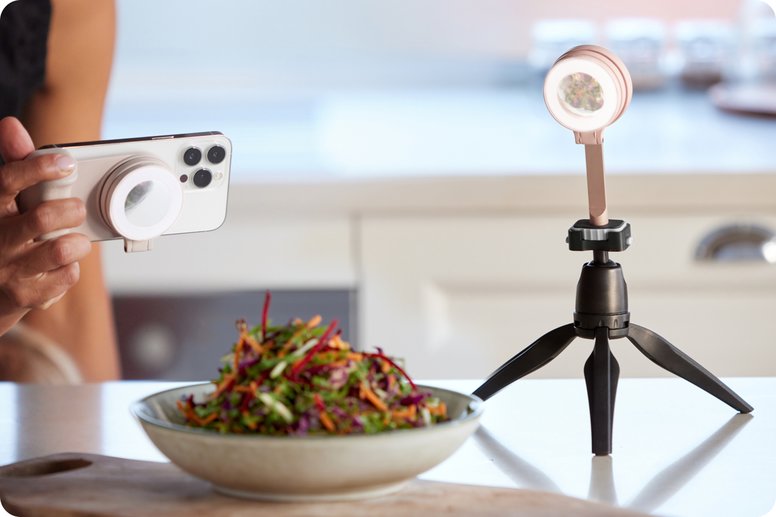 Magnetic LED Ring for Your Phone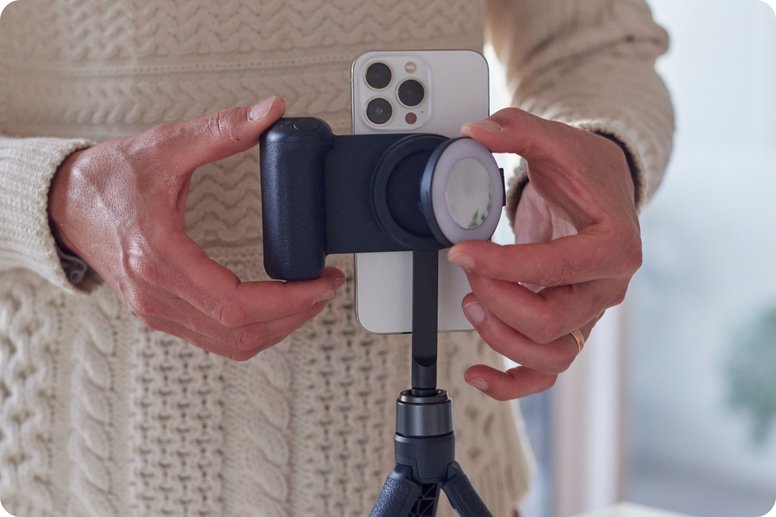 Flippable light to illuminate shots while using front or rear camera.
4 levels of brightness. Shoot with ease, no matter how dark.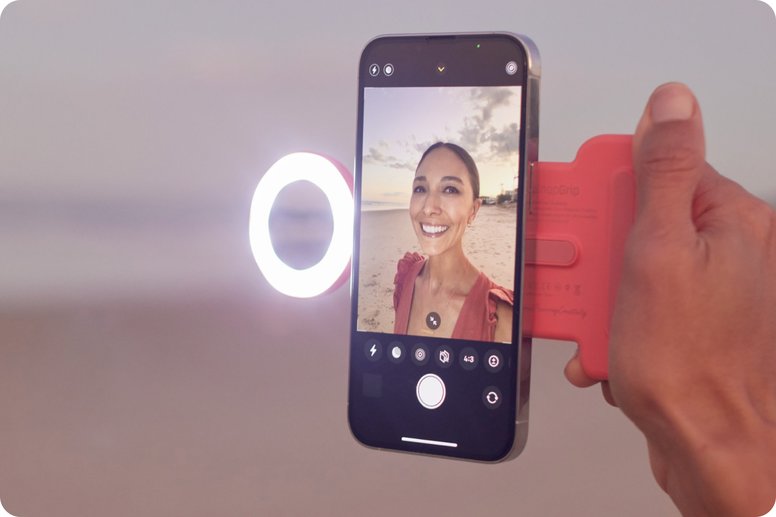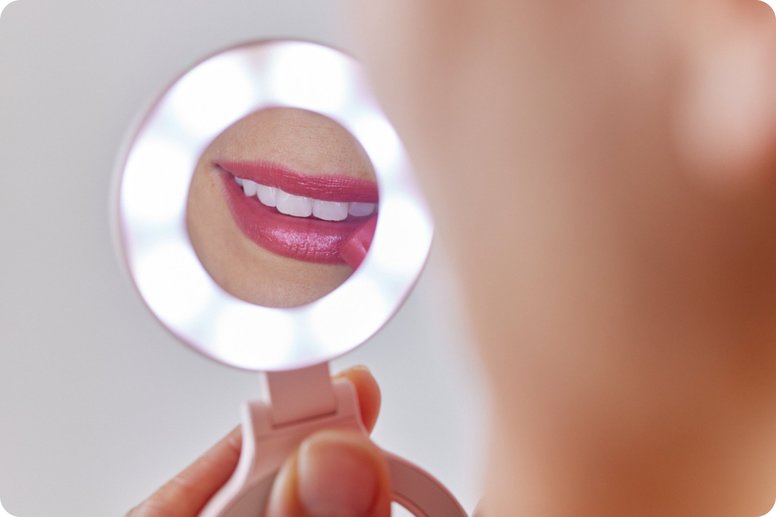 Double-check, Triple-check
Use the mirror to make your last minute checks before you go live.