Description
STM DUX SHELL for Microsoft Surface Pro7+ (also fits Pro 4/5/6/7)
This sleek and rugged case has been designed to complement the Type Cover and Surface Pen while protecting your Microsoft Surface Pro. Our unique, transparent back panel allows the pristine beauty of your device to shine through. Slim and lightweight, yet super protective, the Dux Shell has been tested to meet or exceed U.S. Department of Defense 810G drop tests standards.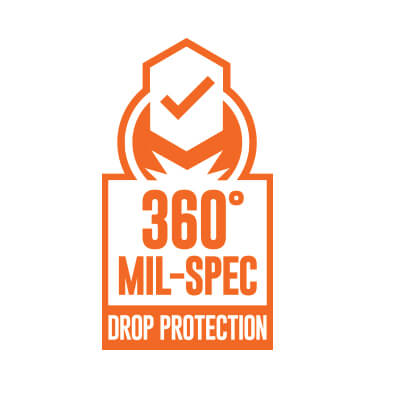 Military standards for drop testing require that a product like Dux be able to maintain all operating functions after plummeting 26 times for a height of 4 feet. STM subjected Dux to their own extreme testing at 6.6 feet. It passed. And that calls for the best drop of all…a mic drop.
Everyone has their own particular preference for what constitutes the ideal viewing incline when using their Surface. So, we went beyond the typical choice or two to give you the opportunity to find your perfect positioning. DUX Infinity Stand is designed to accommodate nearly unlimited viewing angles in all modes (laptop, studio, and tablet). So, you can be a digital Goldilocks and choose the perspective that's "just right" for you.
Integrated and detachable storage (featuring a handy tether point) fastens your writing tool to the case while making it easily accessible. A simple innovation that's simply brilliant.
STM  uses completely transparent materials for our back panel that allow you to customize your device with personal images, scan a tagging barcode, or simply let the beauty of your device shine through. But there's one more thing we want to make perfectly clear: this stylish case still provides the maximum level of protection for your digital gear.